Why U.S. isn't ready for a law that grounds vehicles with open recalls
September 10, 2015

Posted by

Chad Baus
Comments Off

on Why U.S. isn't ready for a law that grounds vehicles with open recalls
The idea of prohibiting the sale or rental of cars under recall has been bandied about by consumer advocates at both the federal and state level for some time. The most recent federal attempt, known as the Blumenthal Amendment for the Connecticut senator who sponsored it, was attached to a federal spending bill but didn't get out of committee before Congress adjourned this summer.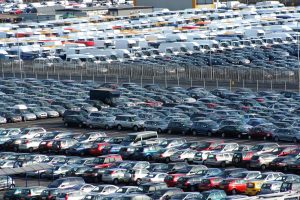 The fundamental problem with the proposed prohibition is that all recalls are not created equal. Not selling a car because it has a defective airbag, or brakes that are known to fail, is one thing. Not selling a truck because it has has a typo in the owner's manual, or a running board that's not properly bolted on, is quite another.
…
To insist that a car or SUV burdened by a typo should be parked until it can be fixed would be an outsized burden to place on both the industry and consumers.