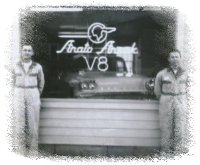 CAR 1 is a 4th generation, pre-owned vehicle store offering late-model, quality, inspected vehicles. We offer a no-pressure buying environment, and at CAR 1, you deal directly with one of the owners. No more hassles or high-pressure, commissioned sales people. At CAR 1, you get a clear price for the vehicle you're considering and a fair trade value, not just a payment. At CAR 1, you, the customer, are in total control.
CAR 1, which is family owned and operated, was established in 1999 by Larry & Aaron Baus. Our staff has extensive experience and knowledge dating back to 1924.
Before establishing CAR 1, Larry was the third generation owner and operator of Nofzinger Pontiac-GMC in Archbold, Ohio. After selling the new car franchise in 1998, Larry & Aaron recognized a need for a dealership that could provide quality, pre-owned vehicles to consumers in a hassle-free environment. CAR 1 is that dealership.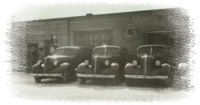 In 2001, Chad Baus moved back to the area and joined the family business. Most recently, Larry passed the torch to Chad and Aaron.  In 2012 they became Co-Owner's of CAR 1.  Chad serves as the company's President of Sales and Aaron serves as President of Purchasing. Larry stayed on in a part-time position until 2020.
The automobile market is fast-paced, and the needs of the consumer have traditionally taken a back seat to a "wheel and deal" mindset. At CAR 1, we make a conscious effort to listen to your needs first, and then, based on our knowledge and expertise, present you with various options, from which you can make your selection. With over 184 years of combined experience, we feel we can meet your needs and exceed your expectations.