Memorial Day Marks Start of Risky Driving Season for Teens
May 19, 2015

Posted by

Chad Baus
Comments Off

on Memorial Day Marks Start of Risky Driving Season for Teens
Memorial Day, summer's kickoff, is often seen as a time to think about slowing down, relaxing, spending time with loved ones and taking to the open road for a break.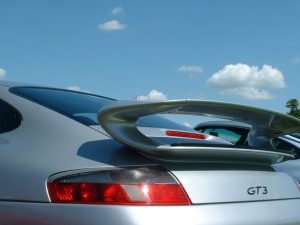 For families with teens, however, it's got a darker side: teen driving deaths. Memorial Day marks the beginning of what many experts now call the "100 deadliest days" for traffic-related deaths of teens.
During all of 2012, 1,919 teens ages 15-19 died in crashes involving at least one teen driver, with 550 of those teens' deaths (nearly 29 percent) taking place between Memorial Day and Labor Day, according to the National Safety Council. It analyzed data from the National Highway Traffic Safety Administration (NHTSA).
Another data analysis tells a similar story: In 2012, 2,823 teens ages 13-19 were killed in crashes, according to the Insurance Institute for Highway Safety, and 27 percent of those deaths occurred in June, July or August.
What makes these 100 days of summer so deadly? Many factors, including some that may surprise both teens and parents. Thanks to a growing body of research and accident data, however, experts can suggest concrete ways to reduce the fatality risk.
CLICK HERE to read more.